About Us
We are IT Sportswear and promotions and yes we make cool shirts (and tons of other stuff) but really we are in the business of bringing your ideas to life through design. Everyone has a favorite shirt that takes them back in time. You can get shirts made anywhere but we specialize in making shirts that people LOVE to wear. We have a no-nonsense pricing structure, the quickest turn around time in town, a convenient location near downtown, and the airport, So when you do business with us, you're supporting your local community. We can have shirts or your personal items delivered to anywhere in the CSRA. No rush charges in most cases and the most talented artists on staff to get you exactly what you're looking for.
Our work screenprinting, embroidery, direct-to-garment is continually featured throughout Augusta and the CSRA on Cheerleaders, football players, baseball players, soccer players, and other school events. We stove to show off your color and help you have your message proudly supported on your fans. Our creative team can help you customize your logo or take original art and design your artwork on the best color possible to help your logo or message stand out in a crowd. IT Sportswear has worked with some of the biggest events in Augusta! Homecoming, Family Weekend, Music Festival, University, Holiday Events, Parties, Sorority, Administrative, Academic, Athletic events and personal dedication or remembrancer throughout the year.
We make the process as simple and efficient over email as it would be if you were sitting in our , officer. We can design and ship to anywhere in the US in a timely fashion while remaining competitively priced so please keep us in mind.
At the end of the day nothing makes us happier than seeing people wear our designs. There's a lot that goes on behind the scenes to make every project a success but we are firm believers in a great product and great customer service. We're thankful to be able to do work that we love and we appreciate you doing business with us.
Serving Augusta and the surround CSRA area since 1983.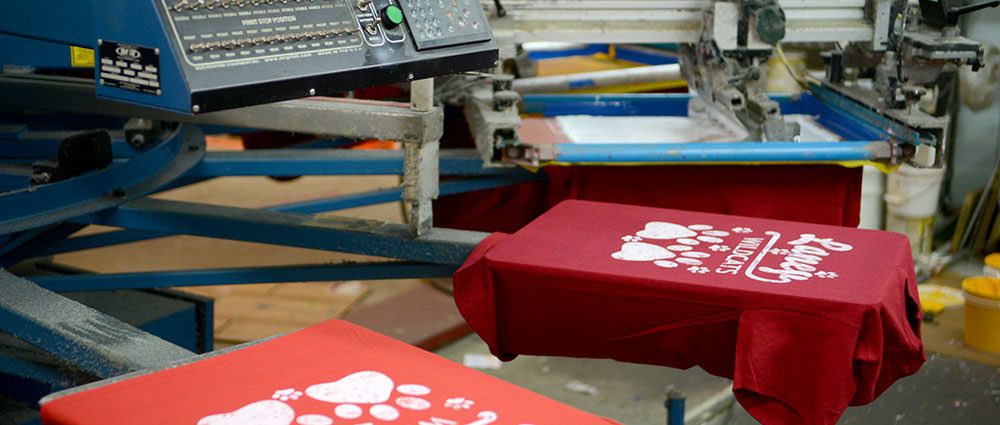 IT sportswear has in-house printers to print any size or shirts, t-shirts or bags you need quickly. Let us help you today!