Holiday Catering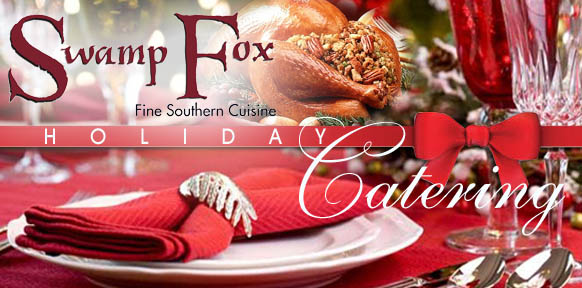 Print Menu
Due to high order volume on these days our adjusted holiday selections are listed below. Just check off what you need to make your holiday meal complete. Pay particular attention to the pickup time.
Please call to confirm your orders and for pick-up instructions.
Holiday Order Form
Place your order(s) before Monday December the 21st by 5pm! Submit your order secure online or call (803) 642-5111.

All orders must be prepaid and picked-up for Christmas on Tuesday, December 24th 2013 before 3 pm.
Please note; if you are ordering for a party or an event before or after the actual holiday is scheduled, please add the additional information regarding date time. So we can have your order ready for pickup before your event.

All items are ready to heat and serve. If you would like something that you do not see on our menu, please contact us.
We also do special orders and all orders require a minimum 24 hour notice...
Please complete the following so we may contact you:
Info is used for no other purpose.
Fields with asteriks (*) beside them are required.

PAYMENT INFORMATION